Keynote Speakers (Update)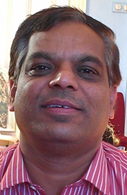 Prof. Rajkumar Buyya
The University of Melbourne, Australia
Research Area: Cloud Computing - Distributed Computing - Distributed Systems - Software Systems - Service-Oriented Computing - Computer Science - Software Engineering - Internet of Things - Supercomputing - High Performance Computing - Internet Computing - Data Centres - Operating Systems - Resource Management and Scheduling - Quality of Services - Computational Economy - Utility Computing - Networked Computing
- Energy Efficient Computing - Green Computing
Brief:
Dr. Rajkumar Buyya is a Redmond Barry Distinguished Professor and Director of the Cloud Computing and Distributed Systems (CLOUDS) Laboratory at the University of Melbourne, Australia. He is also serving as the founding CEO of Manjrasoft, a spin-off company of the University, commercializing its innovations in Cloud Computing. He has authored over
850 publications and seven textbooks including "Mastering Cloud Computing" published by McGraw Hill, China Machine Press, and Morgan Kaufmann for Indian, Chinese and international markets respectively. Dr. Buyya is one of the highly cited authors in computer science and software engineeringworldwide (h-index=159, g-index=350, and 133,100+ citations). Dr. Buyya is recognised as Web of Science "Highly Cited Researcher" for six consecutive years since 2016, IEEE Fellow, and Scopus Researcher of the Year 2017 with Excellence in Innovative Research Award by Elsevier. He has been recognised as the "Best of the World" twice for research fields (in Computing Systems in 2019 & 2022 and Software Systems in 2021 & 2022) as well as "Lifetime Achiever" and "Superstar of Research" in "Engineering and Computer Science" discipline twice (2019 and 2021) by the Australian Research Review. He received 2021 "Research Innovation Award" from IEEE Technical Committee on Services Computing, 2021 "Research Impact Award" from IEEE Technical Committee on Cloud Computing, and "Cloud Architect of the Year Award" from Oracle in 2022.
Software technologies for Grid, Cloud, and Fog computing developed under Dr.Buyya's leadership have gained rapid acceptance and are in use at several academic institutions and commercial enterprises in 50+ countries around the world. Manjrasoft's Aneka Cloud technology developed under his leadership has received "Frost New Product Innovation Award". Dr. Buyya received "Mahatma Gandhi Award" along with Gold Medals for his outstanding and extraordinary achievements in Information Technology field and services rendered to promote greater friendship and India-International cooperation. He served as founding Editor-in-Chief of the IEEE Transactions on Cloud Computing. He is currently serving as Editor-in-Chief of Software: Practice and Experience, a long-standing journal in the field established 50+ years ago. He has presented over 700 invited talks (keynotes, tutorials, and seminars) on his vision on IT Futures, Advanced Computing technologies, and Spiritual Science at international conferences and institutions in Asia, Australia, Europe, North America, and South America. He is recently recognized as a Fellow of the Academy of Europe. For further information on Dr.Buyya, please visit his cyberhome: www.buyya.com

Title of Keynote Speech:
Neoteric Frontiers in Cloud, Edge, and Quantum Computing
Abstract:
Computing is being transformed to a model consisting of services that are delivered in a manner similar to utilities such as water, electricity, gas, and telephony. In such a model, users access services based on their requirements without regard to where the services are hosted or how they are delivered. Cloud computing paradigm has turned this vision of "computing utilities" into a reality. It offers infrastructure, platform, and software as services, which are made available to consumers as subscription-oriented services. Cloud application platforms need to offer (1) APIs and tools for rapid creation of elastic applications and (2) a runtime system for deployment of applications on geographically distributed Data Centre infrastructures (with Quantum computing nodes) in a seamless manner.
The Internet of Things (IoT) paradigm enables seamless integration of cyber-and-physical worlds and opening opportunities for creating new class of applications for domains such as smart cities, smart robotics, and smart healthcare. The emerging Fog/Edge computing paradigms support latency sensitive/real-time IoT applications with a seamless integration of network-wide resources all the way from edge to the Cloud.
This keynote presentation will cover (a) 21st century vision of computing and identifies various IT paradigms promising to deliver the vision of computing utilities; (b) innovative architecture
for creating elastic Clouds integrating edge resources and managed Clouds, (c) Aneka 5G, a Cloud Application Platform, for rapid development of Cloud/Big Data applications and their deployment on private/public Clouds with resource provisioning driven by SLAs, (d) a novel FogBus software framework with Blockchain-based data-integrity management for facilitating end-to-end IoT-Fog/Edge-Cloud integration for execution of sensitive IoT applications, (e) experimental results on deploying Cloud and Big Data/ IoT applications in engineering, and health care (e.g., COVID-19), deep learning/Artificial intelligence (AI), satellite image processing, and natural language processing (mining COVID-19 research literature for new insights) on elastic Clouds, (f) QFaaS: A Serverless Function-as-a-Service Framework for Quantum Computing, and (g) directions for delivering our 21st century vision along with pathways for future research in Cloud and Edge/Fog computing.
Prof. Wenbing Zhao
Department of Electrical Engineering and Computer Science, Cleveland State University, USA
Research Area: Blockchain, Dependable Distributed Computing , Computer Vision and Motion Analysis, Smart and Connected Healthcare, Machine Learning
Brief:
Dr. Zhao is a Professor at the Department of Electrical Engineering and Computer Science, Cleveland State University. He got his BS and MS degrees from the Physics Department in Peking University. He earned his Ph.D. at University of California, Santa Barbara in 2002. He has over 200 peer-reviewed publications and the author of the research monograph titled "From Traditional Fault Tolerance to Blockchain." Dr. Zhao's research spans from dependable distributed systems to human centered smart systems. His research has been funded by the US NSF, US Department of Energy, US Department of Education, US Department of Transportation, Ohio Bureau of Workers' Compensation, Ohio Department of Higher Education, the Ohio Development Services Agency, and Woodruff Foundation. He has delivered more than 10 keynotes, tutorials, public talks and demonstrations in various conferences, industry and academic venues. Dr. Zhao is an associate editor for IEEE Access, MDPI Computers, Journal of Information Processing Systems, and PeerJ Computer Science, and a member of the editorial board of several international journals, including Applied System Innovation, Internal Journal of Parallel, Emergent and Distributed Systems, and International Journal of Distributed Systems and Technologies. He is currently an IEEE Senior Member and serves on the executive committee of the IEEE Cleveland Section.
Title of Keynote Speech:
Dos and Don'ts in Blockchain Research and Development
Abstract:
The goal of this talk is to clarify common misconceptions regarding the blockchain technology, and pointing out some worrisome practices in the field of blockchain technology. We first provide a brief introduction of the blockchain technology, highlighting its design principle, nuts and bolts, and the most fundamental innovation of the technology. Next, we elaborate on a key concept regarding data immutability. In particular, it is a mistake to equate blockchain to data immutability. Data immutability can only be achieved in large-scale public blockchains where the cost becomes an insurmountable barrier for any attempt to change the data recorded in the blockchain. The third topic we discuss is the differences between public, private, and consortium blockchains. We caution the use of private and consortium blockchains. The last topic we argue is regarding blockchain consensus. Because the proof of work (PoW) consensus algorithm has obvious drawbacks on energy consumption, many alternative algorithms have been proposed. We single out two most egregious wrong practices: (1) selecting a small set of validators for reaching consensus, and (2) adopting traditional distributed consensus.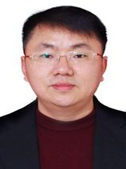 Prof. Hongbing Cheng
College of Computer Science and Technology College of Software, Zhejiang University of Technology, China
Research Area: Blockchain technology, network security, cloud privacy protection
Brief:
Hongbing Cheng (Member IEEE) is a Professor of School of Computer Science, Zhejiang University of Technology; he received the Ph.D. degree from the Nanjing University of Posts and Telecommunications and completed post-doctoral research in the State Key Laboratory of New Software Technology of Nanjing University. He has published more than 100 technical papers at different venues, such as IEEE ToN, TFS, TSC, TIFS, TNSM, and ICDCS, ICC. Prof. Cheng served as invited editor of several international journals in some international conferences; and has been invited to give keynote speeches and chair committees, reviewed papers for many international journals and conferences. His research interests include blockchain, cryptography, privacy preserving and information security, computer communications and cloud computing security.
Title of Keynote Speech:
Blockchain Technology and its Application
Abstract:
Blockchain is a chained data structure consisting of blocks linked in chronological order. Each block needs to maintain an identical, continuously growing, and immutable ledger backup locally; blockchain is a technology that enables the secure sharing of information. Data, obviously, is stored in a database. Transactions are recorded in an account book called a ledger. In this report, we will explain blockchain technology and preliminarily explore its potential application areas.

A. Prof. Hongbo Li
School of Management, Shanghai University, China
Research Area: Management Information Systems; Project Scheduling; IT Project Management
Brief:
Hongbo Li is Associate Professor of Information Systems and Management Science in the School of Management at Shanghai University, Shanghai, China. He obtained his PhD degree in Management Science in July 2014 from School of Economics and Management, Beihang University, Beijing, China. He was a visiting PhD student at Research Center for Operations Management, Faculty of Economics and Business, KU Leuven, Belgium from 2012 to 2013. His research interests include artificial intelligence, metaheuristics, project scheduling, robust scheduling, data science, business analytics, and information systems. He has published in a variety of refereed journals, such as Journal of Scheduling, International Journal of Production Research, Decision Support Systems, Expert Systems with Applications, and Electronic Commerce Research and Applications.
Speech Title:
Software project scheduling with multitasking
Abstract:
In software development projects, employees tend to switch between various tasks within a time period. In addition, the task duration usually depends on the number of the allocated employees and their skill levels. We investigate the software project scheduling problem with multitasking and variable durations (SPSPM). We present a non-linear optimization model that is then linearized into an equivalent mixed-integer linear programming model. To efficiently solve the NP-hard SPSPM, we design a two-stage priority rule-based heuristic algorithm and an improved genetic algorithm (GA). Extensive computational experiments are conducted on a benchmark dataset consisting of 540 project instances. The parameter settings of the GA are determined based on the Taguchi method for the Design of Experiment. The computational results obtained by comparing our algorithms with the exact solver CPLEX reveal that our GA is effective and competitive.